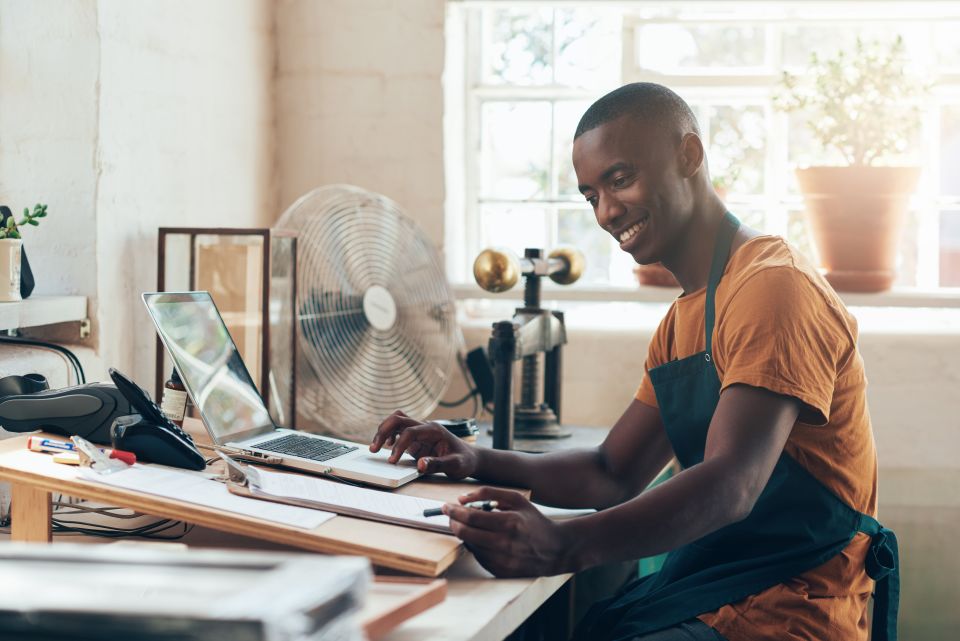 The COVID-19 pandemic has intrinsically changed the narrative for entrepreneurs. Thousands of companies have gone under, and many more are facing financial hardships and an uncertain future.
Small businesses are the hardest hit in the current COVID-19 pandemic, because SMEs tend to have limited liquidity as compared with large businesses. It is a tough environment for businesses struggling to survive in the midst of a global crisis.
But, is this the end of the world?
No.
Here are sure tips to grow your brand during the pandemic and secure your brands placement, post COVID!
Take care of your health: because a hypertensive and excessively stressed - worse still, ill- entrepreneur never did their business any good. Take care of your mental and physical health so that you can truly give your best to repositioning your brand against all odds.
Keep your company together: Your staff will follow your lead. For SMEs, it is easier to track staff presence and welfare as the numbers are few. As much as possible, take meetings online and closely replicate the in-office experience. Use Zoom, and Google Hangouts for video calls and meetings - video calls, because gestures and facial and hand expressions convey useful information, like transparency, enthusiasm, and engagement. Also use video calls for welfare checkups and motivational sessions with your staff; even invest in welfare packages for staff where possible. Gestures like this will inspire deeper staff loyalty, and boost your brands reputation; this is a great step to strengthening your brand.
Adopt safety measures in your workplace: Where the option of working from home is unavailable, create a team that closely monitors updates from the Center for Disease Control and Prevention (CDC) on the best practices to prevent the spread of COVID-19. All surfaces, door handles, and equipment should be disinfected as often as possible during each working day. Also consider making in-office arrangements for feeding, to avoid staff interacting with people whose hygienic practices you are unsure of, during office hours.
Register on SME Shop: You need expert assistance at this time. As a registered business on SME Shop, you get first hand information about opportunities and initiatives provided by the government and financial institutions to support small business owners. You also get training and business insights for you and your staff and expert marketing and branding solutions to scale up your business.
Migrate to online activity: More people are using the internet than ever before and ordering products and services online since stores are closed. Your customer is bored at home and spending hours online, so this is the best time to get the most out of digital marketing. It helps you build your brand visibility at no extra costs.
Get on social media: Build a strong relationship with your customers by becoming visible on social media. Social media platforms like Facebook, Twitter and Instagram provide the biggest business marketing opportunities. Easily engage and interact with clients by following trends, live streaming events and posting live updates.
Modify your customer vocabulary: Show your sensitivity to the times we are in by sending welfare mail, and switching up your customer interaction vocabulary. Inquire about their wellbeing and talk about their experiences so far, in your interactions with customers.
Keep your product/ service affordable: Many brands have taken to price hiking in the pandemic. A great way to stand out and get increased sales is to sell your product/ service at the right rates. You will experience increased traffic.
Use Visibility tools: Google My Business is free and a user friendly tool that allows your business to appear on maps and listings. You can help people find your business online, and tell them your current offers. GMB lets you add:
Your business name

Hours

Location

Phone number

Images

Most related items

Reviews

Link to your website

Recent updates

Ask a question
LinkedIn offers multiple ways to improve your personal branding. You'll find a large and active audience on LinkedIn that helps to build your brand network.
Online Giveaways: This works every time! Offer "Buy One Get One Free" promos, or "Refer to Win"; causing customers to draw traffic to your brand. Increased sales will buffer the loss accrued from offering free products and services.